WHAT IS LEASING?
Leasing is a form of car financing where you don't pay for the entire car. When you lease a new car, you just pay for the depreciation that occurs over the term of the lease, plus fees and interest. There's often an amount due at signing, then the balance of the cost is paid over the duration of the contract in a series of monthly lease payments.

A few terms that you'll want to be familiar with are:
Capitalized cost: The capitalized cost (or cap cost) is essentially the price of the vehicle. Any discounts off the capitalized costs, such as special lease deals from automakers, are called "cap cost reductions."
Residual Value: A vehicle's residual value is its expected value at the end of the lease period.
Money Factor: In the language of leasing, the money factor represents the rate of interest that you will pay.
The most common lease periods are two and three years, though you can negotiate contracts with different terms. Most automaker-subsidized lease deals are for two- and three-year leases.
WHAT IS BUYING AND FINANCING?
When you purchase a car, you pay the entire price of the vehicle using cash, financing, the value of your trade-in, or a combination of all three. If you buy a $30,000 SUV, for example, you have to pay $30,000. Spending that amount usually involves a down payment, your trade-in, and an auto loan.
When you purchase and finance a car, the lender sometimes can hold the title until you pay off the financing, then you will own the vehicle free and clear. Purchasing cars, rather than leasing them, is still the most popular way that Americans acquire vehicles.
Financing a vehicle involves getting a car loan from a lender such as a bank, credit union, or finance company. You pay down the amount of the loan (its principal) and the interest in a series of equal monthly loan payments. The length of an auto loan is called its term, and loan terms commonly vary from a few years to seven or eight years.
WHAT ARE THE BENEFITS OF LEASING A CAR?
Leasing a new car has several distinct advantages over buying a new vehicle. We'll look at several of them in depth.
Lower Monthly Payments
Because you are paying for the depreciation that occurs during the term of your lease, monthly payments are almost always lower with a lease than they are when you are buying a car.
By leasing, you may be able to get a nicer car or afford a few extra options for the same monthly payments as you would have if you were buying.
Latest Tech
In order to get the latest safety and connectivity tech, you really need to have the newest car you can find. The latest models are loaded with advanced safety features and advanced driver assistance technology, such as automatic emergency braking, adaptive cruise control, lane keep assist, and semi-autonomous driving systems. Advanced connectivity features, such as 4G LTE data connections and support for Android Auto and Apple CarPlay are now common even in lower-priced vehicles.
Depending on the vehicle you lease, you can find a model with better fuel economy than similar models from just a few years ago.
Warranty Coverage and Maintenance
Unless you are putting a lot of miles on your new Chevrolet, Buick, or GMC, it will be covered by the manufacturer's warranty for the entire time that you're driving it, since the term of most leases is just a few years. You don't have to worry about the cost of expensive repairs, as your dealership's service department should take care of any problems that occur.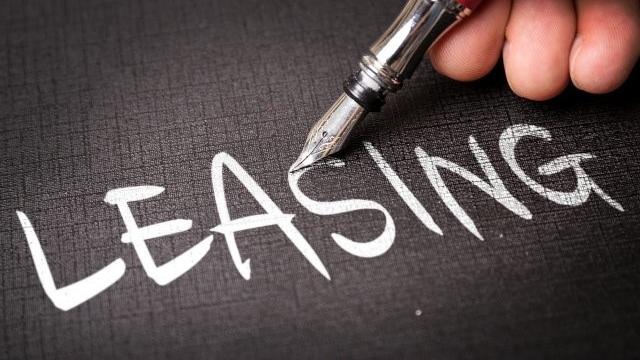 Some leases include periodic maintenance for all or part of the lease term. That gives you a low and predictable total cost of ownership, with few unexpected out-of-pocket expenses.
Ease of Trade-In
When your lease is up, you can simply drive the car to the dealership and walk away after paying any final fees, along with any charges for excess mileage or excess wear. Of course, many leasing customers won't actually walk away - they'll drive off with a newly leased car. With leasing, you don't have to worry about the hassle of selling or trading in your old car or haggling over its trade-in value.
Sales Tax
Depending on where you live, leasing a car can save you a tremendous amount of money in sales tax. When you buy a car, you're generally liable for sales tax on the whole purchase price, less the value of your trade-in in most states.
Smaller Down Payment
When you lease, you'll often have a smaller down payment than if you buy. In fact, some leases require nothing due at signing.
WHAT ARE THE BENEFITS OF BUYING A CAR?
Like leasing, the option of buying a car has its pros and cons.
Ownership
When you purchase a new car for cash, you own it outright, and you can do with it as you please. If you finance your purchase, its title will be held by your lender until any auto loan is paid off, though you'll build a bit of equity with each month's car payment as long as the payments outpace the rate that the car depreciates. Lease customers never have equity in their vehicles.
Whether you Choose to buy or lease Betten Baker Chevrolet, Buick, GMC of Alma makes it easy!
Your complete satisfaction is important to us, so please contact us at (989) 463-2161 to Buy you're your New Chevrolet, Buick, GMC today.
Betten Baker is proud to serve vehicle purchase / leasing automotive needs of Alma, as well as Mt. Pleasant, Midland, Clare, Alma, St. Louis, Cadillac, Harrison, Beaverton, St. Johns, Gladwin, Lansing, Breckenridge, Auburn, Saginaw, Bay City, Freeland and more!